Elevate Your Online Presence With The Expertise of The Best Website Development Company in Mumbai
If you have a business, you need a website. Make the right choice in development company and ensure the presence of your brand on the Internet in the most effective way. When searching for the best website development company in Mumbai, it's crucial to consider various factors such as expertise, experience, and client satisfaction. By selecting the right partner, you can establish a strong online presence and create a website that represents your brand effectively.
Your Website Security is Our Responsibility
We prioritize the security and maintenance of your website with our comprehensive approach. At Magnarevo - WordPress development company in Mumbai, we understand the importance of a secure online presence. That's why all our websites are backed by an SSL certificate, ensuring that all traffic is encrypted for maximum protection. To further enhance security, we store all passwords in secure online vaults, guaranteeing they are never compromised.
We are committed to providing you with the best defense against potential vulnerabilities. Our team stays vigilant and ensures that all plugins and security patches are promptly updated. By doing so, we keep your website shielded from potential threats and maintain optimal security standards. Your peace of mind is our priority. With our team of experts overseeing your website's security and maintenance, you can rest assured knowing that your online presence is in capable hands. Trust us to provide you with a seamless and secure web experience, allowing you to focus on your core business while we handle the technical aspects.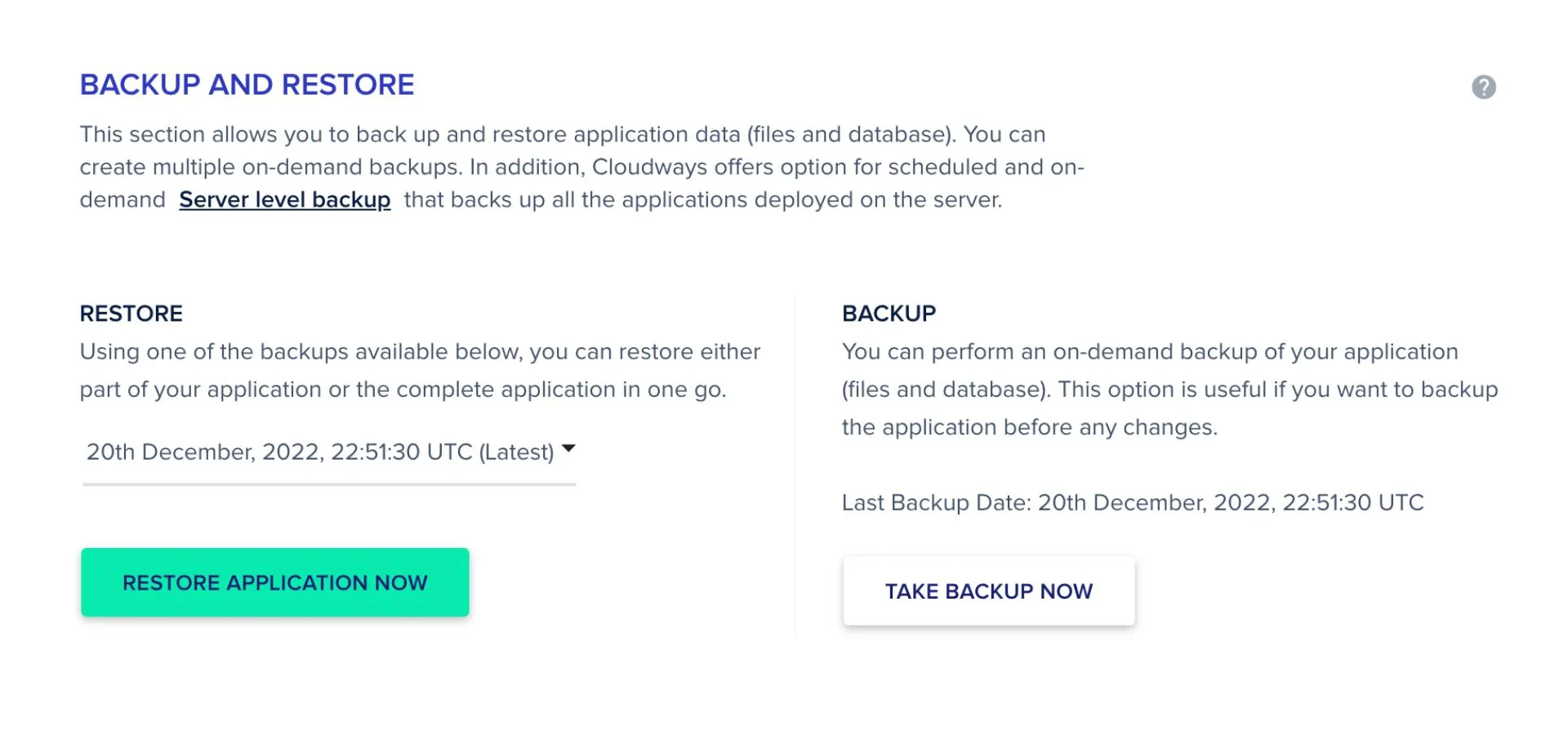 Say goodbye to data loss
Our remote backup solution is designed to be user-friendly and accessible 24/7. You have full control and can conveniently manage your backups whenever you need to. Additionally, we understand the importance of affordability, which is why our remote backup service is priced competitively, providing you with peace of mind without breaking the bank. Trust our web development Mumbai expertise to not only build your website but also ensure its safety and security through reliable remote backups. Your business deserves the best protection, and we are here to deliver it.
Powerful & Robust Backend
A robust backend keeps working in the face of failure. At Magnarevo - an ecommerce website development company in Mumbai, we specialize in developing websites with strong backends that can stand up against failure, ensuring that your online store is always up and running smoothly. We understand the criticality of maintaining an uninterrupted online presence for your ecommerce business. Our experienced team of developers employs cutting-edge technologies and industry best practices to build resilient backend systems that can withstand potential failures.
By implementing redundant infrastructure, scalable architecture, and proactive monitoring, we ensure that your website remains operational even in the face of unexpected challenges.
Automate Your Lead Tracking
If you want to unlock more sales and revenue for your business, look no further than a high-performance lead tracking system. We can help you stay on top of your leads and their data with an effective lead-tracking system as part of our website development offerings.
Secure Payment, Easy Integration
Create a smooth and seamless online shopping experience for your customers with our payment solutions. Magnarevo, a leading ecommerce website development company in Mumbai, specializes in optimizing the checkout process to maximize conversions, speed, and customer experience. We understand the importance of a user-friendly interface and efficient payment processing in driving successful ecommerce ventures. With our expertise, we can help you build an exceptional ecommerce website that ensures a delightful shopping journey for your customers from start to finish.
Developing Only Optimised And Result Driven Websites
Every business requires a website, but not every website is designed to get the maximum targeted traffic. At Magnarevo – a website design company Mumbai, we specialize in crafting seamless and result-driven websites. We understand that your website serves as the digital face of your brand, and our goal is to create a captivating online presence that leaves a lasting impression on your audience.
Web Integration On The Go!
By integrating the right CMS with your website, we ensure that you have a streamlined workflow, centralized data management, and enhanced communication channels. Our goal is to empower your business with a robust digital infrastructure that supports your operations and helps you achieve your goals. Choose our web design Mumbai service to benefit from our exceptional CMS integration expertise and take your website to the next level of functionality and efficiency.
Cloud Hosting for Every Business

When it comes to moving your sensitive, critical files to cloud storage, you need to find a provider that can keep your data safe. With so many cloud storage plans on the market, how do you know which one is right for your business? Let Magnarevo handle your web hosting, so you can focus on growing your business.
Frequently Asked Questions (FAQ's)